I am new to this flowers on Saturday hop but could not be more proud of my roses and just had to link up and join this one.
Then there is spotlike Saturday Blog hop where you showcase a blog that you found this week that you really like and want to share!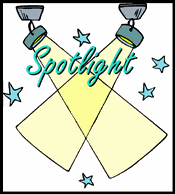 I'm spotlighting Cole over at "All the Small Stuff"