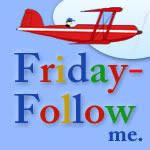 and Friday Flip Offs as found over here...
And Day 26 of my 30 Day Blog Journal...which asks me to describe my week in great detail. Ugh...who really wants to hear about that? My week was pretty boring. I worked, went to the beach, screwed up blueberry muffins,broke my TV last nite after Rachael won HOH again,fell in love with yet ANOTHER reality show(growing up Twisted)...yep that is about it..my week in great detail!
Ok so for my Flip-Offs
Day 26 of my blog journal..for the reasons stated above.
Running out of eggs while baking.
Rachael winning HOH on Big Brother again this week.
My Blood pressure for jumping sky high this week after being so good for weeks.
Days with "feel like" temps over 100! My electric bill is killin me!
Ok since I hate to leave on a negitive vibe I'll share the sunset last night with you..it was amazing.