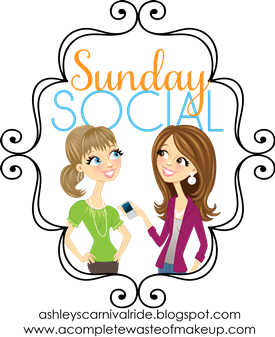 This Weeks Questions:
1. Favorite Childhood book: The Velveteen Rabbit
2. Favorite Book Lately: Fifty Shades of Grey
3. Book you wish you could live in.Any of the Harry Potter Books.
4.If you could be any character from a book who would it be and why?
Elizabeth Gilbert in Eat, Love, Pray because her journey was a beautiful one and she learned so much about herself.
5.Favorite book turned movie.
6. Favorite Magazines. Real Simple,O,Cosmo
Next Weeks Questions:
Next Weeks Questions: Deep Thoughts with Ashley and Neely
1. What do you value most in life?
2. What do you think is the greatest invention in your lifetime and why?
3. What do you think is the secret to a good life?
4. What would you most like to be remembered for when you're gone?
5. What accomplishment in your life are you most proud of?
6. If a movie was made about your life, who would you want to play you?