Questions: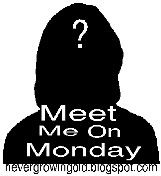 1. What is the best dish you can make?
Is Cake a dish?
2. How often do you change your sheets?
At least once a week, more if the furchildren have jumped in bed with sand between their toes!
3. What is the longest car trip you have ever taken?
Family trips from Missouri to Florida in the car, but have traveled to Europe in high school on planes,trains and buses
4. What is your favorite fruit?
I love most fruit, favorite would probably be strawberries
5. Would you rather have breakfast for dinner or dinner for breakfast?
breakfast for dinner! I love breakfast food